Physicals
Routine physicals
Routine physicals are physical examinations performed on asymptomatic patients for medical screening purposes. These are normally performed by a pediatrician, family practice physician, physician assistant, a certified nurse practitioner or other primary care provider. This routine physical exam usually includes the HEENT evaluation. Nursing professionals such as Registered Nurse, Licensed Practical Nurses develop a baseline assessment to identify normal versus abnormal findings. These are reported to the primary care provider.
Comprehensive physicals
Comprehensive physical exams, also known as executive physicals, typically include laboratory tests, chest x-rays, pulmonary function testing, audiograms, full body CAT scanning, EKGs, heart stress tests, vascular age tests, urinalysis, and mammograms or prostate exams depending on gender.
Pre-employment examinations
Pre-employment examinations are screening tests which judge the suitability of a worker for hire based on the results of their physical examination. This is also called pre-employment medical clearance. Many employers believe that by only hiring workers whose physical examination results pass certain exclusionary criteria, their employees collectively will have fewer absences due to sickness, fewer workplace injuries, and less occupational disease.
A small amount of low-quality evidence in medical research supports the idea that pre-employment physical examinations can actually reduce absences, workplace injuries, and occupational disease.
Employers should not routinely request that workers x-ray their lower backs as a condition for getting a job. Reasons for not doing this include the inability of such testing to predict future problems, the radiation exposure to the worker, and the cost of the exam.
Insurance exams
These are physicals performed as a condition of buying health insurance or life insurance.
  OPENING HOURS
| | |
| --- | --- |
| Mon. – Fri. | 9:00 AM to 7:00 PM |
| Sat. – Sun. | 9:00 AM to 5:00 PM |
(321) 956-8224
  CLINIC LOCATIONS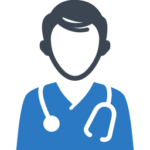 Meet the doctors at Dairy Road Urgent Care WHAT OUR PATIENTS SAY
These are actual comments from actual patients who have visited Dairy Road Urgent Care.
This place is the best. They're so kind, professional, and fast. I would recommend them to anyone, old, young, or in between.
Staff is very friendly. I've never had to wait long. Doctors and PA's really listen to you. They also follow up with detailed questions to get to the problem. I've never felt like they were rushed or disinterested. They are my 1st choice for urgent care.
My visits here for me and my children have all been helpful, good visits so far, a lot better than our experience at DOCCS.
Make An Appointment
Dairy Road Urgent Care is here to serve you, you can walk-in at any time, or send us an appointment request. One of our certified physicians will contact you to schedule you an appointment.
Emegency Care

You can rely on the experience and knowledge of our Board Certified Internal Medicine physicians in case of any emergency.
Expert Diagnostics

At Dairy Road Urgent Care, we have the knowledge and the technology to provide you with the most accurate medical advice.
Women's Health

Our Certified Physicians not only specialize in internal Medicine, Emergency Medicine, and ER, but also in Women's Health