Occupational Injuries, or Work Related Injuries
An occupational injury is bodily damage resulting from working. The most common organs involved are the spine, hands, the head, lungs, eyes, skeleton, and skin. Occupational injuries can result from exposure to occupational hazards (physical, chemical, biological, or psychosocial), such as temperature, noise, insect or animal bites, blood-borne pathogens, aerosols, hazardous chemicals, radiation, and occupational burnout.
While many prevention methods are set in place, injuries may still occur due to poor ergonomics, manual handling of heavy loads, misuse or failure of equipment, exposure to general hazards, and inadequate safety training.
  OPENING HOURS
| | |
| --- | --- |
| Mon. – Fri. | 9:00 AM to 7:00 PM |
| Sat. – Sun. | 9:00 AM to 5:00 PM |
(321) 956-8224
  CLINIC LOCATION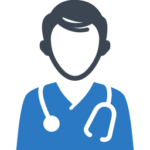 Meet the doctors at Dairy Road Urgent Care WHAT OUR PATIENTS SAY
These are actual comments from actual patients who have visited Dairy Road Urgent Care.
This place is the best. They're so kind, professional, and fast. I would recommend them to anyone, old, young, or in between.
Staff is very friendly. I've never had to wait long. Doctors and PA's really listen to you. They also follow up with detailed questions to get to the problem. I've never felt like they were rushed or disinterested. They are my 1st choice for urgent care.
My visits here for me and my children have all been helpful, good visits so far, a lot better than our experience at DOCCS.
Make An Appointment
Dairy Road Urgent Care is here to serve you, you can walk-in at any time, or send us an appointment request. One of our certified physicians will contact you to schedule you an appointment.
Emegency Care

You can rely on the experience and knowledge of our Board Certified Internal Medicine physicians in case of any emergency.
Expert Diagnostics

At Dairy Road Urgent Care, we have the knowledge and the technology to provide you with the most accurate medical advice.
Women's Health

Our Certified Physicians not only specialize in internal Medicine, Emergency Medicine, and ER, but also in Women's Health