Minor Burns
A burn is a type of injury to skin, or other tissues, caused by heat, cold, electricity, chemicals, friction, or radiation. Most burns are due to heat from hot liquids, solids, or fire. Females in many areas of the world have a higher risk related to the more frequent use of open cooking fires or unsafe cook stoves. Alcoholism and smoking are other risk factors.
First-degree burns
Burns that affect only the superficial skin layers are known as superficial or first-degree burns. They appear red without blisters and pain typically lasts around three days.
Second-degree burns
When the injury extends into some of the underlying skin layer, it is a partial-thickness or second-degree burn. Blisters are frequently present and they are often very painful. Healing can require up to eight weeks and scarring may occur.
Third-degree burns
In a full-thickness or third-degree burn, the injury extends to all layers of the skin. Often there is no pain and the burn area is stiff. Healing typically does not occur on its own. A fourth-degree burn additionally involves injury to deeper tissues, such as muscle, tendons, or bone. The burn is often black and frequently leads to loss of the burned part.
  OPENING HOURS
| | |
| --- | --- |
| Mon. – Fri. | 9:00 AM to 7:00 PM |
| Sat. – Sun. | 9:00 AM to 5:00 PM |
(321) 956-8224
  CLINIC LOCATION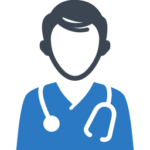 Meet the doctors at Dairy Road Urgent Care WHAT OUR PATIENTS SAY
These are actual comments from actual patients who have visited Dairy Road Urgent Care.
This place is the best. They're so kind, professional, and fast. I would recommend them to anyone, old, young, or in between.
Staff is very friendly. I've never had to wait long. Doctors and PA's really listen to you. They also follow up with detailed questions to get to the problem. I've never felt like they were rushed or disinterested. They are my 1st choice for urgent care.
My visits here for me and my children have all been helpful, good visits so far, a lot better than our experience at DOCCS.
Make An Appointment
Dairy Road Urgent Care is here to serve you, you can walk-in at any time, or send us an appointment request. One of our certified physicians will contact you to schedule you an appointment.
Emegency Care

You can rely on the experience and knowledge of our Board Certified Internal Medicine physicians in case of any emergency.
Expert Diagnostics

At Dairy Road Urgent Care, we have the knowledge and the technology to provide you with the most accurate medical advice.
Women's Health

Our Certified Physicians not only specialize in internal Medicine, Emergency Medicine, and ER, but also in Women's Health