Sprains
A sprain, also known as a torn ligament, is damage to one or more ligaments in a joint, often caused by trauma or the joint being taken beyond its functional range of motion. The severity of sprain ranges from a minor injury which resolves in a few days to a major rupture of one or more ligaments requiring surgical fixation and a period of immobilization. Sprains can occur in any joint but are most common in the ankle and wrist.
Sprains Causes
Sprains typically occur when the joint is taken beyond its functional range of motion.
There are certain factors which increase risk of sprains. Fatigue of muscles generally leads to sprains. When one suddenly starts to exercise after a sedentary lifestyle, sprains are quite common. While scientific studies are lacking, it is often thought that not warming-up is a common cause of sprains in athletes. Warming-up is thought to loosen the joint, increases blood flow and makes the joint more flexible.
Sprains Diagnosis
A diagnosis of a sprain can often be made with a good degree of certainty by physical examination based on the clinical presentation and method of injury. In some cases, X-rays are obtained to ensure that there is no fracture. In some cases, particularly if the injury is prolonged or does not appear to be resolving as expected, magnetic resonance imaging (MRI) is performed to look at surrounding soft tissues and the ligament.
Classification
First degree sprain – the fibres of the ligament are stretched but intact.

Second degree sprain – is a tear of part of a ligament, from a third to almost all its fibres.

Third degree sprain – is a complete rupture of the ligament, sometimes avulsing a piece of bone.
Fractures
A bone fracture is a medical condition in which there is a damage in the continuity of the bone. A bone fracture may be the result of high force impact or stress, or a minimal trauma injury as a result of certain medical conditions that weaken the bones, such as osteoporosis, bone cancer, or osteogenesis imperfecta, where the fracture is then properly termed a pathologic fracture.
Fractures Diagnosis
A bone fracture may be diagnosed based on the history given and the physical examination performed. Radiographic imaging often is performed to confirm the diagnosis. Under certain circumstances, radiographic examination of the nearby joints is indicated in order to exclude dislocations and fracture-dislocations. In situations where projectional radiography alone is insufficient, Computed Tomography (CT) or Magnetic Resonance Imaging (MRI) may be indicated.
Classification
Mechanism
Traumatic fracture – This is a fracture due to sustained trauma. e.g., fractures caused by a fall, road traffic accident, fight, etc.

Pathologic fracture – A fracture through a bone that has been made weak by some underlying disease is called pathological fracture. e.g., a fracture through a bone weakened by metastasis. Osteoporosis is the most common cause of pathological fracture.

Periprosthetic fracture – This is a fracture at the point of mechanical weakness at the end of an implant
Soft-tissue involvement
Closed fracture are those in which the overlying skin is intact

Open fracture/Compound fracture: involve wounds that communicate with the fracture, or where fracture hematoma is exposed, and may thus expose bone to contamination. Open injuries carry a higher risk of infection.

Clean fracture

Contaminated fracture
  OPENING HOURS
| | |
| --- | --- |
| Mon. – Fri. | 9:00 AM to 7:00 PM |
| Sat. – Sun. | 9:00 AM to 5:00 PM |
(321) 956-8224
  CLINIC LOCATION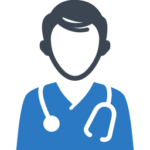 Meet the doctors at Dairy Road Urgent Care WHAT OUR PATIENTS SAY
These are actual comments from actual patients who have visited Dairy Road Urgent Care.
This place is the best. They're so kind, professional, and fast. I would recommend them to anyone, old, young, or in between.
Staff is very friendly. I've never had to wait long. Doctors and PA's really listen to you. They also follow up with detailed questions to get to the problem. I've never felt like they were rushed or disinterested. They are my 1st choice for urgent care.
My visits here for me and my children have all been helpful, good visits so far, a lot better than our experience at DOCCS.
Make An Appointment
Dairy Road Urgent Care is here to serve you, you can walk-in at any time, or send us an appointment request. One of our certified physicians will contact you to schedule you an appointment.
Emegency Care

You can rely on the experience and knowledge of our Board Certified Internal Medicine physicians in case of any emergency.
Expert Diagnostics

At Dairy Road Urgent Care, we have the knowledge and the technology to provide you with the most accurate medical advice.
Women's Health

Our Certified Physicians not only specialize in internal Medicine, Emergency Medicine, and ER, but also in Women's Health