Animal Bites
An animal bite is a wound, usually a puncture or laceration, caused by the teeth. An animal bite usually results in a break in the skin but also includes contusions from the excessive pressure on body tissue from the bite. The contusions can occur without a break in the skin. Bites can be provoked or unprovoked. Other bite attacks may be apparently unprovoked. Biting is a physical action not only describing an attack but it is a normal response in an animal as it eats, carries objects, softens and prepares food for its young, removes ectoparasites from its body surface, removes plant seeds attached to its fur or hair, scratching itself, and grooming other animals. Animal bites often result in serious infections and mortality. Animal bites not only include injuries from the teeth of reptiles, mammals, but fish, and amphibians. Arthropods can also bite and leave injuries.
Animal bites signs and symptoms
Bite wounds can cause a number of signs and symptoms:
Generalized tissue damage due to tearing and scratching

Serious hemorrhage if major blood vessels are pierced

Infection by bacteria or other pathogens, including rabies

Introduction of venom into the wound by venomous animals such as some snakes

Introduction of other irritants into the wound, causing inflammation and itching
Insect Bites
Insect bites and stings occur when an insect is agitated and seeks to defend itself through its natural defense mechanisms, or when an insect seeks to feed off the bitten person. Some insects inject formic acid, which can cause an immediate skin reaction often resulting in redness and swelling in the injured area. Stings from fire ants, bees, wasps and hornets are usually painful, and may stimulate a dangerous allergic reaction called anaphylaxis for at-risk patients, and some wasps can also have a powerful bite along with a sting. Bites from mosquitoes and fleas are more likely to cause itching than pain.
The skin reaction to insect bites and stings usually lasts for up to a few days. However, in some cases the local reaction can last for up to two years. These bites are sometimes misdiagnosed as other types of benign or cancerous lesions.
  OPENING HOURS
| | |
| --- | --- |
| Mon. – Fri. | 9:00 AM to 7:00 PM |
| Sat. – Sun. | 9:00 AM to 5:00 PM |
(321) 956-8224
  CLINIC LOCATION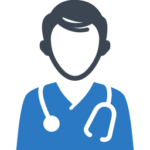 Meet the doctors at Dairy Road Urgent Care WHAT OUR PATIENTS SAY
These are actual comments from actual patients who have visited Dairy Road Urgent Care.
This place is the best. They're so kind, professional, and fast. I would recommend them to anyone, old, young, or in between.
Staff is very friendly. I've never had to wait long. Doctors and PA's really listen to you. They also follow up with detailed questions to get to the problem. I've never felt like they were rushed or disinterested. They are my 1st choice for urgent care.
My visits here for me and my children have all been helpful, good visits so far, a lot better than our experience at DOCCS.
Make An Appointment
Dairy Road Urgent Care is here to serve you, you can walk-in at any time, or send us an appointment request. One of our certified physicians will contact you to schedule you an appointment.
Emegency Care

You can rely on the experience and knowledge of our Board Certified Internal Medicine physicians in case of any emergency.
Expert Diagnostics

At Dairy Road Urgent Care, we have the knowledge and the technology to provide you with the most accurate medical advice.
Women's Health

Our Certified Physicians not only specialize in internal Medicine, Emergency Medicine, and ER, but also in Women's Health